As usual, this is suuuper late but I wanted to post my best of 2017 list even though we are into 2018 already. There was a good amount of releases from last year and I wanted to point out some highlights, so here they are!
1. Comaduster - Solace
[Solace | Comaduster](
https://comaduster.bandcamp.com/album/solace-2
)
With each new Comaduster release I get worried that he can't keep up the amazing quality of his music, but once again I am not disappointed in the least. In fact, this may possibly be my favorite release from him.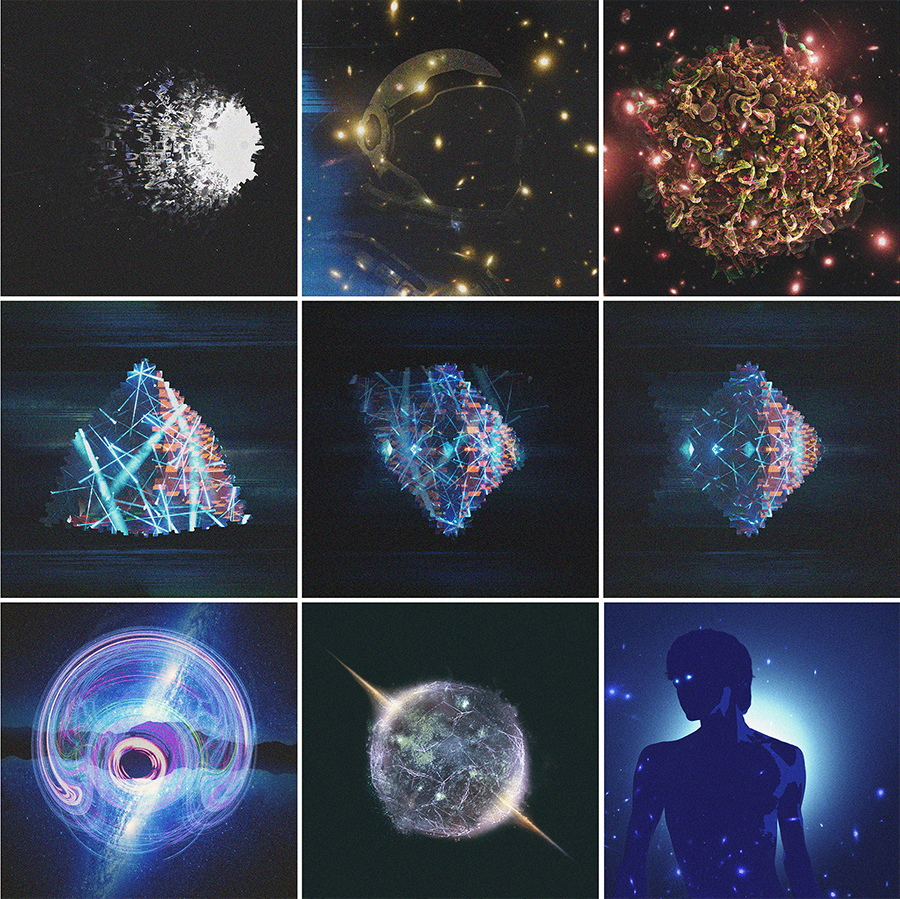 2. Chelsea Wolfe - Hiss Spun
[Hiss Spun | CHELSEA WOLFE](
https://chelseawolfe.bandcamp.com/album/hiss-spun
)
I was really impressed by the dark atmospheric sonic landscape that Chelsea Wolfe created for this album. Its such an interesting record, and I keep coming back to it over and over again. Enjoy the long droning guitar and powerful vocals and drums throughout it.
3. Add Violence - NIN
[NIN](
https://www.nin.com
)
I was really impressed by this EP considering the lackluster previous release from the modern NIN sound. Short and to the point, I keep re-listening to these tracks and I hope for more with the final EP in this trilogy.
4. Grendel - Age of the Disposable Body
[Age of the Disposable Body (Regular) | Infacted Recordings](
https://infactedrecordings.bandcamp.com/album/age-of-the-disposable-body-regular
)
Its been a few years since Grendel has released anything, and they do not disappoint with Age of the Disposable Body. The harsh style that Grendel is known for has evolved to accommodate new trends in music. This album has almost an harsh ebm meets new retro feel to it, and it a pleasure to listen to because of it.
5. Gary Numan - Savage
[Home - Gary Numan The official website](
https://garynuman.com/
)
What can I say other than the new style of music that Gary Numan has been making continues to impress me. Great tracks, catchy vocal hooks, and an overall well presented album.
6. Multiple Man - New Metal
[New Metal | DKA Records](
https://dkarecords.bandcamp.com/album/new-metal
)
This album has a great retro EBM sound to it, and I really like what they have done. Sounds like its straight out of the 1980s.
7. The Birthday Massacre - Under Your Spell
[The Birthday Massacre](
https://thebirthdaymassacre.bandcamp.com/
)
TBM continues to improve their classic goth pop rock sound with this record.
8. Cyanotic - Tech Noir
[Tech Noir | Glitch Mode Recordings](
https://glitchmoderecordings.bandcamp.com/album/tech-noir
)
Great industrial metal out of Chicago. This is probably Cyanotics best record since their debut album.
9. 3Teeth - Shutdown.exe
[<shutdown.exe> | 3TEETH](
https://3teeth.bandcamp.com/album/shutdown-exe
)
3Teeth continues to be a force in the Industrial metal scene. Not quite as good as their first album, but still very awesome to listen to.
10. Betamaxx - Archaic Science
[Archaic Science | Betamaxx](
https://betamaxxmusic.bandcamp.com/album/archaic-science
)
New Retro continues to be a genre that I come back to when im taking a break from the industrial / gothic genre and I kept listening to this Betamaxx album as a better example of the new retro sound.
11. mind.in.a.box - Broken Legacies
[mind.in.a.box](
https://mindinabox.bandcamp.com/
)
Overall I was not as happy as with previous m.i.a.b. records, but still a very solid album.
12. High Functioning Flesh - Culture Cut
[Culture Cut | High-Functioning Flesh](
https://highfunctioningflesh.bandcamp.com/album/culture-cut-2)
Another great retro EBM album that you will swear you heard in the 1980's